Happy Valentine's with Pomegranates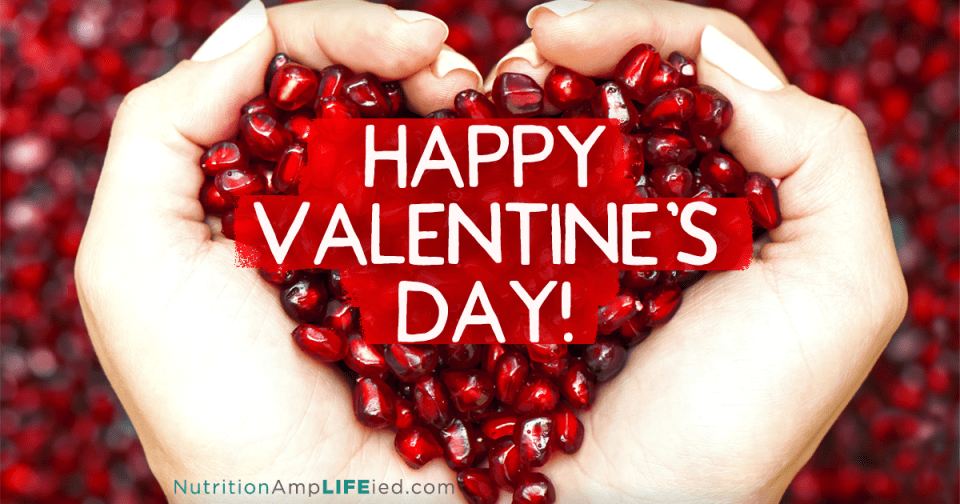 Today is a day of love and indulgence, typically involving sweets and chocolates. However, you can easily celebrate with this super fruit that will satisfy that sweet tooth while giving you tons of nutritional benefit.
Here are some health benefits of pomegranates and their juice:
*Contains higher levels of antioxidants than most fruits. It also has 3X more antioxidants than red wine and green tea. These antioxidants can help remove free radicals, protect cells from damage, and reduce inflammation.
* The juice of a single pomegranate has more than 40% of your daily requirement of vitamin C.
*Flavonols in pomegranate juice may help block inflammation that contributes to osteoarthritis and cartilage damage.
*Small studies have shown that the juice improves blood flow and keeps the arteries from becoming stiff and thick. It may also slow the growth of plaque and buildup of cholesterol in the arteries. Pomegranate may react negatively with blood pressure and cholesterol medications like statins so be sure to consult your physician about these possible interactions.
*In addition to vitamin C and vitamin E, pomegranate juice is a good source of folate, potassium, and vitamin K.
For our Ideal patients, you can enjoy the blueberry, cranberry and pomegranate drink 🙂
Have a healthy and happy Valentine's Day!