Immune system health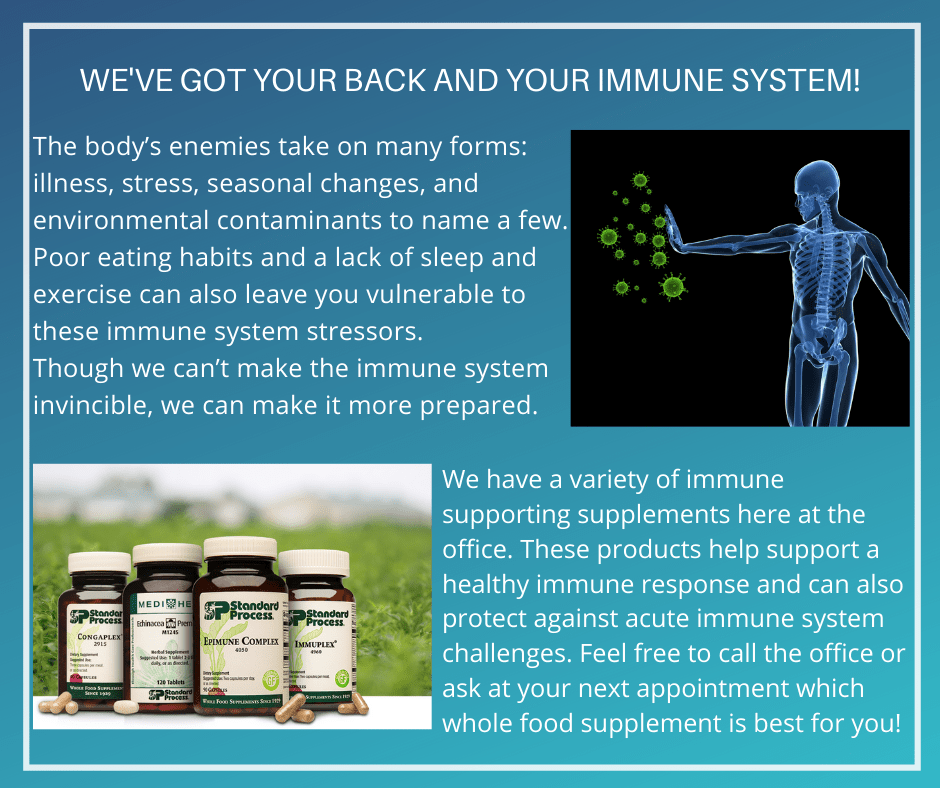 During this chaotic time, we ask for you to take care of yourself and each other as best as you can!
Here are some basic things you can start incorporating into your daily routine to help you stay healthy.
+Eat plenty of immune-boosting foods such as garlic, broccoli, spinach, mushrooms, bone broth, and berries.
+Try to get 7-8 hours of sleep per night to help your body reset and repair.
+Go for a walk after dinner for exercise and stress relief.
+Take whole food supplements! Whether you are not getting certain vitamins and minerals in your diet or want to better protect yourself, we have a couple of different options available at the office!
Call or stop by today with any supplement questions or orders!