Simple Salad Dressing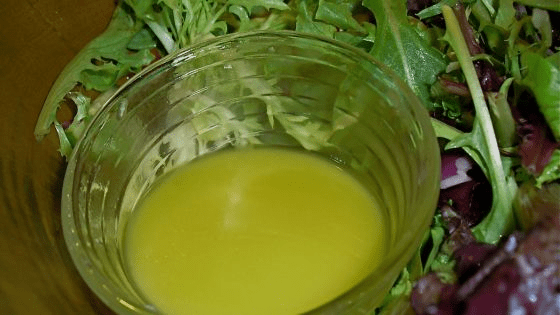 One of our favorite and simple salad dressings is just three simple ingredients:
1/2 Tbsp. lemon juice
1-2 Tbsp. of EVOO (extra virgin olive oil)
1/2 clove of garlic, minced
salt and pepper to taste
This will be enough for a good size salad for one, can double/triple the recipe if serving more.
Try it out on your next salad! 😊